Enjoy shopping, working and dining in our exclusive historic downtown setting

A UNESCO World Heritage Building of Multiple Functions
Explore Váci 1, our prestigious mixed-use commercial building in downtown Budapest. Whether you are on a shopping spree for fashion and home items; wish to dine out at one of our three restaurants, or decide to set up your headquarters in the office section of the building, you have found the best location.
Work
---
Excellent quality technical solutions, sustainable features and great design. The office floors of Váci 1 offer 5,750 sqm leasable area: elegant, welcoming spaces with great urban views, in a splendid historic setting. Arrive through the century-old vestibule rich in marble, mosaic and stained glass detail, take the glass elevator to your office, and kick-start your day in the chicest business environment of Budapest.
Shop
---
The exclusive H&M flagship store - streched out on 3 complete floors of the Váci 1 building - is the ultimate destination for lovers of fashion and home design. The mezzanine level retail area (with the brand's high-end products and extensive shoe department) is set up in the 105 years old, heritage protected part. The ground floor and 1st floor retail spaces - together with the 5th floor showroom - reflect fresh modernity.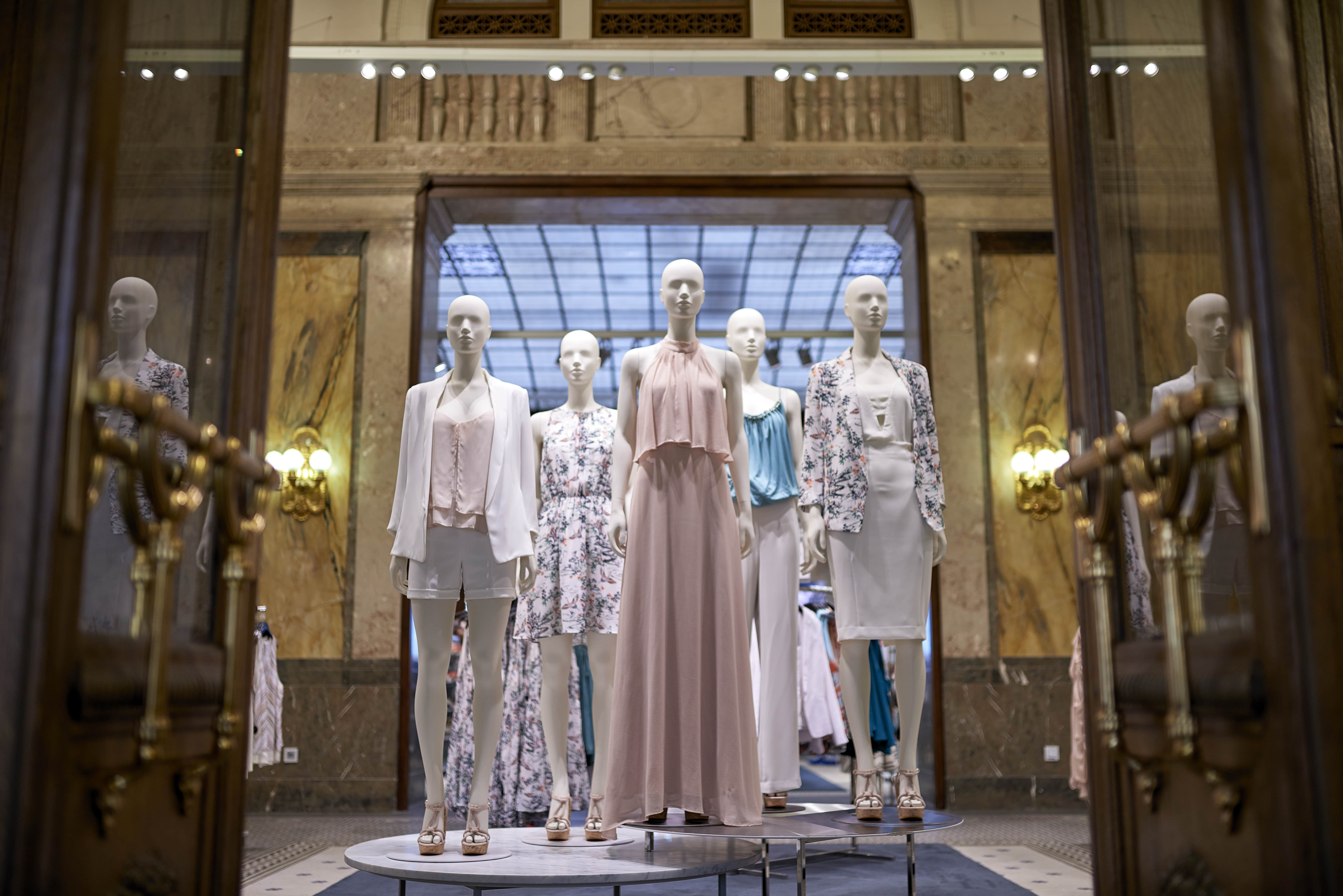 Dine
---
Home to the juicy Legendary Burger and great cocktails of Hard Rock Café Budapest, as well as the sweet confectioneries and chocolate manufactory of the Szamos Gourmet Palace, Váci 1 is a paradise for gastronomy lovers. The St. Andrea Wine and Sky Bar on the 6th floor rooftop features not only the best wine of the Eger region, but also the most breathtaking views of the City.